Commercial Flooring Vancouver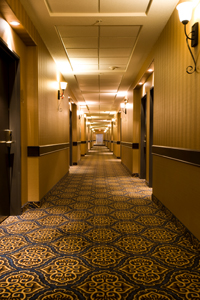 MIRA Floors is your one-stop shop for commercial flooring. We service the Greater Vancouver and Fraser Valley area and carry a range of economically priced products for industrial and commercial flooring, including:
Vinyl commercial tile (VCT)
Luxury vinyl plank
Luxury vinyl tile (LVT)
Resilient sheet
BioBased tile
Carpet tile
Cork flooring
Our industrial floor and commercial flooring installation services are done by top quality, insured, and bonded professionals. No other flooring company can match the quality, selection, and value that MIRA Floors offers.
Interested in receiving a quote for our commercial flooring products or services? Please contact us for more information.

Carpet Tile
MIRA Floors offers carpet tiles for commercial flooring applications at competitive prices. Carpet tile (sometimes called modular tile) is soft to the touch but tough enough to handle heavy foot traffic or mobile furniture. Carpet tile flooring is easy to care for and can be easily maintained by vacuuming or sweeping. In the event of a stubborn stain or damaged tile, it can simply be replaced by a new one. Carpet tile is a popular commercial flooring choice for offices and corporate buildings because it also provides easy access to underfoot cabling if needed.
Vinyl Commercial Tile (VCT)
The time-tested durability of vinyl composition tile (VCT) makes it ideal for commercial flooring applications. Vinyl composition tile maintains its beauty under heavy foot traffic, making any scuffs or scrapes virtually undetectable. It is also moisture and stain resistant, so spills can be easily removed. When compared with alternative materials, vinyl commercial tile flooring offers an attractive installed cost with economical maintenance over the life of the floor.
Luxury Vinyl Plank Tile (LVT)
Luxury vinyl plank tile (LVT) offers the perfect blend of style and functionality. Stone or hardwood flooring is prone to damage or breakage and may be impractical for commercial spaces, especially those with high-traffic areas. Luxury vinyl tile is the perfect alternative for businesses seeking resilient flooring that looks just like the real thing. Luxury vinyl plank flooring resists scuffs, stains, and gouges, making it a popular choice for commercial flooring applications such as restaurants, hotels, banks, and supermarkets.
Resilient Sheet Products (Vinyl and Linoleum)
There is a wide variety of durable and stylish resilient sheet options suitable for every commercial application, including healthcare, educational, hospitality and retail. Inlaid sheet vinyl and homogenous sheet vinyl are two commonly used types. While inlaid sheet vinyl is made of two separate parts (a felt back and vinyl wear layer), homogenous vinyl is just one material. Since the pattern and colour goes the whole way through the homogenous vinyl, it is a considered to be a more durable option.
Linoleum has recently become more popular with today's focus on environmentally friendly options. Unlike vinyl options, linoleum is made with natural products like linseed oil and jute. It offers durability similar to other vinyl sheet options. For installation, resilient sheet products are seamed together with either heat-welds or chemical seams.
BioBased Tile
Biobased tile is made from recycled and renewable plant material that offers eco-friendly commercial flooring options. This type of flooring also reduces reliance on petroleum and fossil fuels, making it an attractive choice for environmentally conscious businesses. BioBased tile flooring has the same proven long product life as other resilient flooring materials. In fact, it has more than 5 times greater resistance to impact than composition tile. BioBased tiles use the same standard adhesives and installation techniques as composition tile and require no additional maintenance training, equipment, or cleaners.
Cork Flooring
There are many advantages to choosing a cork floor for your commercial space including flexible design, durability, and easy installation. Cork flooring can be easily cut to create mosaic or bordered floor designs and come in a variety of luxurious textures and colours. Cork floors are durable enough to handle heavy foot traffic and are mold, mildew, and fire resistant. Cork flooring also has a "give" that makes it very comfortable to stand or walk around on, which reduces employee fatigue. Best of all, our cork floor tiles can be installed directly over existing floor coverings, smooth concrete, or construction-grade plywood.