Flooring Mobile Showroom
Unable to visit our flooring showroom? Let us make the process simple. Whether you are a homeowner considering a renovation, a Project Manager on an insurance restoration site or a Strata committee attempting to make a decision as a group, we can bring the showroom to you.
Top 3 reasons why our customers love the mobile showroom
It is convenient. The mobile showroom can visit any time to show samples in the comfort of your own home.
It allows you to pick flooring in your own home without having to make many trips between the flooring showroom and home.
It is easy to decide on the spot with hundreds of flooring and window covering options at home.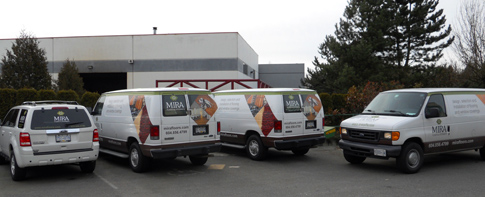 We are able to service Vancouver and the entire lower Mainland with our complete selection of products during a design consultation. Contact us today to have our mobile showroom come to you!