Mira Floors Media Center
Welcome to the Mira Floors archive of news articles, tv coverage and press releases. We are happy to assist with any media inquires and interview requests. Please contact us by phone at 604-856-4799 or by email.
September 2016
Profit 500 Canada's Fastest Growing Companies Ranking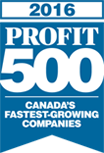 PROFIT and Canadian Business unveils 28th annual list of Canada's Fastest-Growing Companies
Surrey (September 15, 2016) Canadian Business and PROFIT today ranked MIRA Floors and Interiors No. 447 on the 28th annual PROFIT 500, the definitive ranking of Canada's Fastest-Growing Companies.
September 22nd, 2016
Front Page of the Vancouver Sun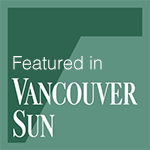 MIRA Floors and Interiors winning awards
January, 2016
Best of Houzz 2016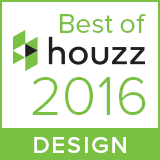 MIRA Floors and Interiors won Best of Houzz 2016 in the Design category for their Vancouver Basement Renovation Project.
June 2015
Innovation award for Surrey-based MIRA Floors

Surrey-based Mira Floors has won the Innovative Business Practices Award from the Better Business Bureau.
Read more
Oct 2013
MIRA Floors gets BBB nod

The Surrey-based flooring and window covering company has been given an award by the Better Business Bureau.
Read more
Fastest-Growing Companies in BC

MIRA Floors is on Business in Vancouver's Fastest Growing Companies list for 272% growth between 2008-2012.
Read more
May 2013
Carpet Recycling: Your Flooring Renovation Just Got Greener

6.5 billion pounds of carpet are dumped into North American landfills each year. Metro Vancouver alone contributes 90 million pounds.
Read more
Carpet recycling

The BC Non-Profit Housing Association's magazine profiles new carpet recycling for members to make their flooring renovations greener.
Read more
April 2013
Local Businesses Partnering to Reduce the 6 Billion Pounds of Carpet Waste

Few people stop to consider what happens to carpets once they are removed from their home or business.
Read more


April 2013
Local Business Helps Solve the 6 billion Pound Carpet Problem in Landfills
Mira Floors, in partnership with Aspera Recycling, has introduced a carpet recycling service for homeowners and commercial projects.
April 2012
Luxury Vinyl Tile Article in Design Quarterly

A renaissance of sorts is underway in the vinyl flooring industry, with the emergence of luxury vinyl tiles and planks as the new "go to" product for both professionals and consumers. Read more
November 2010
Home Stagers Reach out to Troubled Women

Mira was able to partner with Atira Women's Resource Society and aid in renovating and re-furnishing Sereena's House, a shelter that provides homes for up to 58 women who live in the shelter year round.
Read more at the Vancouver Courier and The Province
March 17, 2009
Olsen on Your Side - How to get the New Renovation Tax Credit

Mira owner Kevin Bergstresser spoke with Olsen on Your Side to provide insight on how the renovation tax credit helped companies like MIRA that rely on renovations.
Watch more