Our Green Position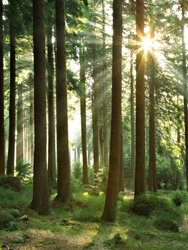 Many of us who live in Vancouver or the Lower Mainland believe we live in one of the most beautiful places in the world. To no one's surprise, in 2008 Business Week ranked Vancouver as the 4th "best place" to live beating out world class cities such as Sydney, Auckland, New York, San Francisco, and Amsterdam. At MIRA Floors and Interiors, we are aware that the nature surrounding us is negatively impacted by our insatiable desire to consume.
Carpet recycling
We do our part to slow the flow of garbage by turning your old carpet into new flooring products, including carpet. We work with a 100% Canadian-owned and operated company to provide recycling for your carpet and underlay. To learn more about recycling your carpet, visit our carpet recycling page.
Eco-friendly Flooring
Awareness of the environment and how to reduce our impact on it is a significant objective at MIRA Floors and Interiors. We therefore are always reviewing our environmental initiatives and looking for ways to improve our performance in this area. We offer our customers the best eco friendly flooring options.
At MIRA our commitment is to focus on green initiatives that are both preventative in terms of the flooring and interior design products we install into your living spaces and reactive to how the products we remove are recycled.